featured interview
J-Sands
Class is in session
J Sands aka Jermaine Sanders and J Rawls are underground rap's catalysts. Schooled in the craft of making good hip-hop music, they've been dropping gems for more than ten years now. The longer their career, the more they release. In 2010, J Sands is on cruising speed, with a mixtape, the 'Sands On Sports' shows and another Lone Catalysts release coming up...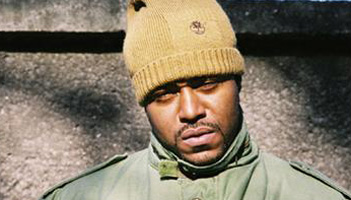 The Lone Catalysts are 'going' 'Back To School'. How nervous are you?

I am more intrigued than nervous. I have always been confident about the music. I'm more worried about the publicity and the machine behind it to get to the people. It will be interesting to see how that works. Definitely excited!

What do you remember of your school days?

I remember bad grades (laughs). I always remember the relationships that were special to me. As time goes on, you forget a lot of the things you learned but the special people always stay in your mind. So many highlights in school from sports, love, music...too many to name individual situations.

On a music level. You're going back to which school?

I'm going back to the school of getting music out. It has been a long journey to get this LP out, but this will be the start of a flood gate of music from J. Rawls and myself. I think people don't understand how hard it is to get a professional album out, with guest and proper mixes. So old school, new school needs to learn that.

On 'Sdrawkcab' you namedrop a bunch of rap 'heroes', how you start writing a song like this? Do you make a list of names, do you do some research in your record collection?

Nah, I didn't have to do any research...I can't explain how the lyrics come. It's a spiritual thing definitely. I am a great hip-hop fan, so I love going back giving the props to the artist I love and listen to. I also directed the video for this song which is on YouTube.

What will make 'Back To School' different from all your previous releases?

I think it falls in line with Lone Catalysts. We don't plan to change that formula. People expect a certain type of hip-hop when they listen to us. So we all always going to expand and experiment with rhythms and sounds, but we are from that early 90's era.

Your cousin Rashad is on the album too right? Are you talking a lot of music during family dinners?

Well he actually live in Columbus with J. Rawls so they prolly have more family dinners than with me. He has always been a great contributor to the Lone Catalysts movement. It's good to see his projects like the 3rd and LE taking off.

Since a few years you've been talking about your solo release 'The Poet Tree Of Life'. What's the update on that project?

Yeah man, I had this concept for this album before I met J. Rawls. So we are talking like 90-91. I have all the songs, I just want the Back to School to breathe. I hope to drop it December or January. You can expect 100% me in 2011...I'm not trying to do retro songs...I'm not trying to do futuristic music, just what I am feeling today. I put out the single 'Please' and there is a video as well for that. It was great cause I shot it in Germany and Holland and my man Count Bass D helped me film that. Directed by myself as well.

You did tribute albums for J Dilla, LL Cool J.who's your next idol in line?

Well the next one is KRSands....then probably Slick Rick, Ice Cube, Q-Tip, I don't know...whatever I feel at the time.

'LL Cool J Sands' is your first mixtape. Why mixtapes? Explain a bit.

Well I am from the era where DJ's did mixtapes and not rappers but this is a new day. It is almost mandatory for artists to do this for publicity. I don't mind, if anything it gives me a chance to show these chumps how to rhyme.

Your label B.U.K.A. Entertainment is named after a mutual friend of you and Rawls. Is he released from prison yet?

Yes, he came home in 2008 I wanna say. He has been DJ-ing and exploring his pathway through this music business.

You're quite into sports...are you familiar with the basketball player Jermaine Sanders?

Yeah, I am into sports. Funny you say that...I googled myself one day and this joker comes up. I was like 'what??' but it's cool. He got game so I am gonna try to get at him one day just for laughs you know. I think it's hot.

Tell us more about your radio show Sands On Sports...

Well I have a passion for sports that outweighs even music, that is my first love. I started this because I was not putting out music, but I knew there would be a time I would return. So I had to stay in the public eye. So, an idea has now turned into almost 70 shows that I am very proud of. My ultimate goal would to have my own sports talk radio show...that would be great.

What are some of the records you are listening to a lot lately?

I have a 2 year old daughter so I listen to a lot of Dora, Barney, Yo Gabba. I don't get to listen too much music because my free time is so limited that when I do get it, I have to work on my own music.

What's next for J Sands?

Just to get this music out and see what happens I have been getting a lot of love recently and it feels great.

Shout-outs?

Shout out to my Baby Girl K.R.S.
POSTED 10|01|2010
conducted by cpf